Ancestors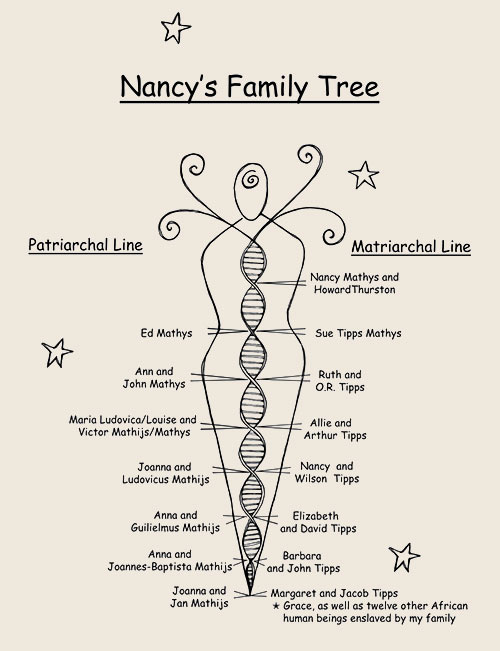 Before us, ancestors.
After us, generations yet unborn.
We live in the middle.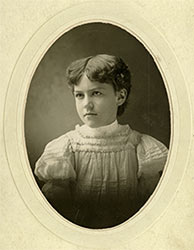 As a young person in school, I wasn't all that impressed by history.  I couldn't see how it was relevant to my life.
As a curious adult, I read Howard Zinn's The People's History of the United States and James W. Loewen's Lies my Teacher Taught Me, and realized that the history I'd learned was so narrow that it had excluded a lot of vital information.
The more I read, the more questions I had, including wondering how my own ancestors were part of the wider-lens of history I was learning. What I found both fascinated and disturbed me. While I discovered groundbreaking feminism, inspiring artistic pursuits and resilience that made me proud, my family had also been participants in and perpetrators of war, slavery, racism and unjust class privilege.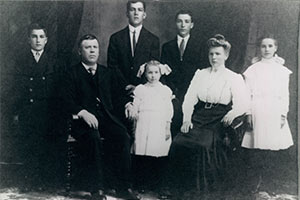 I wrote about coming to terms with what I learned, including pilgrimages to my ancestral family's land, stories I'd later include in Big Topics at Midnight.
Since I couldn't include everything in Big Topics at Midnight, I'm pleased to share some other pieces of my family history—photos and writings by some of my ancestors—here, with you. I'll be updating this page as time allows, so please come back and visit.
May these stories and snippets from my family history encourage you to listen more deeply to your own ancestors.